NEW CALL:
Scrapbook Savvy
September Cybercrop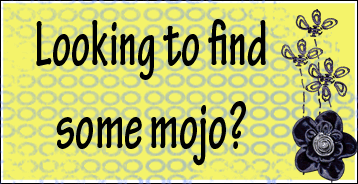 ONE YEAR TILL RETREAT! Thats right, this weekend is 1 year exactly until the 2011 Savvy Delights Retreat booked for the weekend of 16-18 September 2011. Stay tuned for further info including registration, xmas club payment options, and a BIG SURPRISE regarding our retreat stay...plus all the usual fun of a cybercrop - challenges, bingo, prizes & more!
Starting Friday night 17 September 2010 in the forum at
www.scrapbooksavvy.com.au/forum
. See you there!
NEW CALL:

Multiphoto Scrapbook Layouts Blog Challenge
MULTI-PHOTO LAYOUT SKETCH CHALLENGE
Here is your opportunity to do a Challenge using more than one photo. If you love using multiple photos on your layouts, you can find inspiration at Multi-Photo Scrapbook Layouts Gallery Blog via the link
http://multiphotoscrapbooklayouts.blogspot.com/
.
We are running a challenge using 3/6x4 photos inspired by a sketch designed by Valerie Salmon from Got Sketch? Blog. You have until 7 October to submit your layout and then votes will be taken and the winner announced on 14 October. A great prize pack is on offer.
So get those photos and papers ready and give the Challenge a go – we are looking forward to seeing how each of you interpret the sketch and receiving your gorgeous layouts.
Visit and be inspired. Contribute and be appreciated.
NEW CALL:
Queensland Scrapbooking Retreats
Have you ever wanted to just get away with a group of like-minded crafters on a weekend to spend a whole weekend scrapbooking? Come along and join us on one of our weekends away, scrapping and working on your papercraft and off the page projects at great venues with delicious food, comfortable and affordable accommodation and lots of laughs from fellow crafters. All venues are in the South East Queensland area.
The next Retreat is scheduled for 26-28 November commencing on Friday afternoon at 5pm through to Sunday afternoon at 2pm.
Our guest artist for this Retreat is
Angella Peardon
who will be teaching one of her amazing layouts on Saturday morning. Angella has been published in Scrapbook Creations and Scrapbooking Memories magazines and is a member of several design teams. Angella's class & kit are included in the cost of the weekend.
A workshop and product demonstrations are conducted over the weekend, learning new techniques and gaining heaps of ideas and inspiration. There will be Challenges with great prizes to be earned by the winners; lucky door prizes, raffles and a few surprises. A shop is available to purchase your basic supplies. Pamper packages also available should you want to take a break from scrapping...and why wouldn't you...we all love to be pampered! We also have available as an additional class, a Basics 101 class taught by Mel Mielekamp from Point, Shoot, Play – learning the basics of digital enhancement of your photos.
You won't be disappointed attending one of our Retreats; lots of great food (no cooking), comfy accommodation, no dishes/cooking/kids/hubby, and hours of scrapping time to complete lots of projects, with a few laughs thrown in.
For anyone who makes a booking for the Retreat before 30 September, then they will receive a $10 voucher to spend at the Retreat shop. There will be some different items available for sale at the Retreat shop to use on your LO's and OTP's – items that you wouldn't normally see at your local LSS. Check out the BLOG for more information and updates
http://qldscrapretreats.com.au/
.
You can check our website
http://www.queenslandscrapbookingretreats.com.au/
for further information and Retreat dates. We would be happy to answer your queries via email
info@queenslandscrapbookingretreats.com.au
, or phone Ann on 0413 21 6096 for further assistance.
Go on….you know you want to!!