NEW CALL:
Forever Always
October Cybercrop
The Forever Always October CC is on NOW !
This month it is hosted by the wonderfully talented Amie Taylor.
The theme for this month's crop is "Everything Old is New Again" !
This is a great chance to sort out your stash, and use up some of those older supplies !
Great prizes up for grabs, and Bingo is tonight from 8pm !
NEW CALL:
Inspired Blueprints
New Sketch Challenge Blog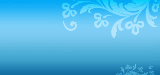 About Inspired Blueprints
Sketches are an idea map for a scrapbook layout. It's great for newbie scrapbookers who don't know where to start, and veterans who want to step out of their normal design box. Every 2 weeks, a new sketch designed by one of our designers will be posted. You can use it to make a scrapbook layout (traditional or digital), card, or altered item. There are no constraints. Flip it, Twist it, Turn it. The possibilities are endless. Just remember to have fun! AND we might even be able to sneak in a prize once in a while.
Both October sketches are now available, and there are some lovely prizes this month from Blue-eye Dezines. Check out the "blinkie" prize too !
NEW CALL:
Stars of Scrap
Competition
Stars of Scrap Competition is now on at Scrapbooking Top 50.
There are three main tasks, and plenty of time to complete them in.
Over $8,000 in prizes is up for grabs.
See the Scrapbooking Top 50 forum for more details !
REMINDER:
Craft Bits and Bears
October Cybercrop
Craft Bits and Bears will be holding its monthly cybercrop on October 25th and our theme for this month is HALLOWEEN , the major prize for this crop is donated by Kaisercraft and is a pack of goodies valued at $52.00 . There are games to play on the night and prizes to be won and a great bunch of girls to make lasting friendships with so pop on in to the forum and register as a member to participate in this great monthly event and while your there take a wander through the store with all our products 40% below the R.R.P you will pick up a bargain .

REMINDER: Craft Bits and Bears
Scrap-a-thon for Breast Cancer
Breast cancer is the most common invasive cancer among Australian women & Is the most common cause of cancer related death in women in Australia and at lease one in 8 women will be diagnosed with breast cancer before the age of 85. About 12,000 women and 84 men were diagnosed with breast cancer in 2002 in Australia. It it predicted that by 2011, the number of new diagnoses will increase to about 14,800 women and 122 men.Breast cancer can occur at any age. The average age of women when they are diagnosed with breast cancer is 59 years. However, about a quarter of women diagnosed with breast cancer are younger than 50 years.
Here's how you can help Make a difference:
http://www.craftbitsandbears.com.au/
is holding a breast cancer scrap a thon. In conjunction with
http://www.craftbitsandbears.com.au/
for every dollar raised Atherton Car Electrics will match it, allowing us to dontate more to find a cure for this deadly disease.
To register for the scrap-a-thon email Eve Sheppard on
info@craftbitsandbears.com.au
with your details.
The Events is as follows:The Scrap-a-thon is to be held over a 2 week long period beginning - November 10th -November 22nd.Once registered you must register a page with CBB - it does not need to be about breast cancer but it must be all pink based on hope, love, believe and dream. You will then get a sponsor page, this page will then be used to gain sponsor from family, friends, work collegues all moneies must be collected and deposited by the 30th November.So basicly you are going to have to scrap 1 page and get people to sponsor you on weather that page will be the winning page or not ...Person who raises the most money will win the major prize.Once you have lodged your sponsor sheets in and deposited the money the person who has raised the most money will win a major pink prize pack, all entrants will go in the draw to win a store voucher.